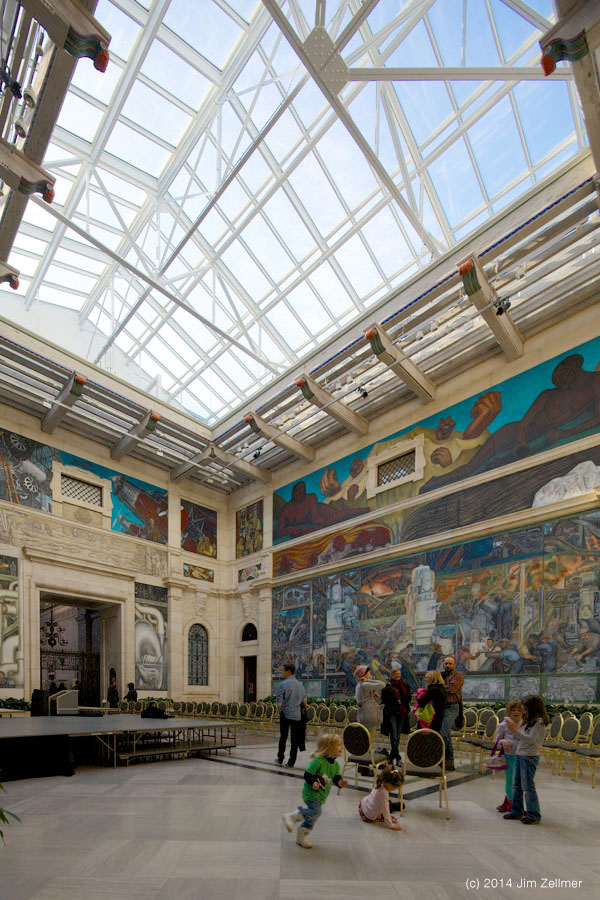 Panoramic View

From time to time at Asymcar, we have discussed the Henry Ford production system, made plain via River Rouge.
"In 1932 Edsel Ford, the son of Henry Ford and president of the car company that bears the family name, and William Valentiner, the director of the Detroit Institute of Arts, commissioned Rivera to paint two murals for the museum's Garden Court.

Soon thereafter Rivera and his wife, painter Frida Kahlo, arrived in Detroit and began studying and photographing the Ford automotive plant on the Rouge River. The factory so fascinated and inspired Rivera that he soon suggested painting all four walls of the Garden Court. Ford and Valentier agreed and soon Rivera's commission was expanded."
Don Gonyea: Detroit Industry: The Murals of Diego Rivera
Diego Rivera's Detroit Industry Murals
Wikipedia: Detroit Industry Murals.
A Detroit visitor will enjoy a slow walk through the Institute of Arts and nearby Greenfield Village.
The emerging electric car supply chain looks rather different.